//auf Deutsch//
With the very first season card of my life in my pocket, I had high goals of checking out as many of the 86 ski resort included in the Snow Card Tirol. But as we all know, life sometimes happens while we're busy making other plans and so the season went by with less snow than we normally have in Spring and more work we normally commit ourselves too in Winter.
To get at least a bit out of our season passes (on top of all the early bird sessions obviously, that would not have been possible without that card), we decided to check out the closest resort we've never been to: Rofanbahn Seilbahn Maurach and the Karwendel Bergbahn at the Achensee. And since we didn't take our gear, I had more inspiration, time and musing to take some photos. Enjoy!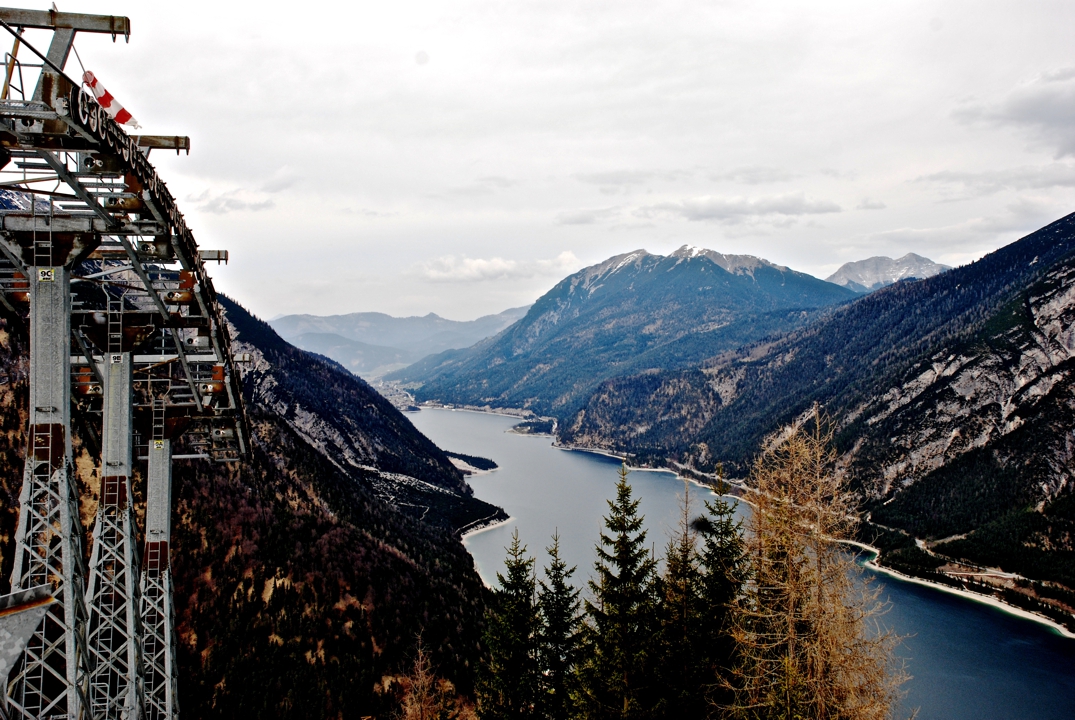 Als stolze Besitzerin meiner allerersten Saisonkarte war ich Anfang des Winters noch hochmotiviert, so viele der 86 Gebiete auszuprobieren, die bei der Snow Card Tirol dabei sind. Doch wie so oft, kam dann doch vieles anders als gedacht. Und mit weniger Schnee als sonst im Frühling und mehr Arbeit, als in jedem anderen Winter schlicht die Saison fast unmerklich vorbei.
Um zumindest noch ein bisschen was aus der Karte rauszuholen (neben den vielen Early Bird Sessions natürlich, die ohne niemals möglich gewesen wären) und unsere neue Umgebung noch ein wenig besser kennenzulernen, beschlossen wir also wenigstens noch unsere beiden Nachbar-Skigebiete am Achensee auszuchecken, die Rofan Seilbahn Maurach und die Karwendel Bergbahn in Pertisau. Und da die Snowboards daheim geblieben waren, hatte ich umso mehr Zeit zum fotografieren…