My friends introduced me to this amazing little shop and grassroots brand from Munich, that is filled with heart blood and based on trust.
When two of them, a photographer and a graphic designer / occasional model (with the amazing laugh in the beautiful picture on the right), kept on posting these amazing pictures that managed to inspire me within seconds, I got curious and did a bit of research about this illustrious bunch of wood-lovers and ended up digging out one of the most shocking and yet at the same time reassuring stories I've heard of in this business so far.
The Woodybunch Story
Born in the aftermath of her academic education or rather its culmination, Nico created the Woodybunch brand as part of her final exams in Communication Design. She had always dreamt of working with friends rather than strangers, so creating a label together seemed like a dream come true.
It soon turned out to be the kind you happily wake up from though, and the machoistic Turkish manufacturers she wanted to work with at first, who were obviously troubled by dealing with a female business partner, were only the beginning of this nightmare.
Based on a strong sense of work ethics and deep involvement in ecological issues, Woodybunch went on to search for another production facility in carbon-footprint-friendly distance and found it in Portugal.
Sensitized by the first rocks thrown in their way in Turkey, the three friends behind Woodybunch took all precautions when they ventured off into the next chapter of their adventure – or at least they thought so. Backed by top notch lawyers, they bargained contracts and conditions – only to be ripped off again. And this time, Nico almost had her heart ripped out too, when her partners in crime left the sinking ship.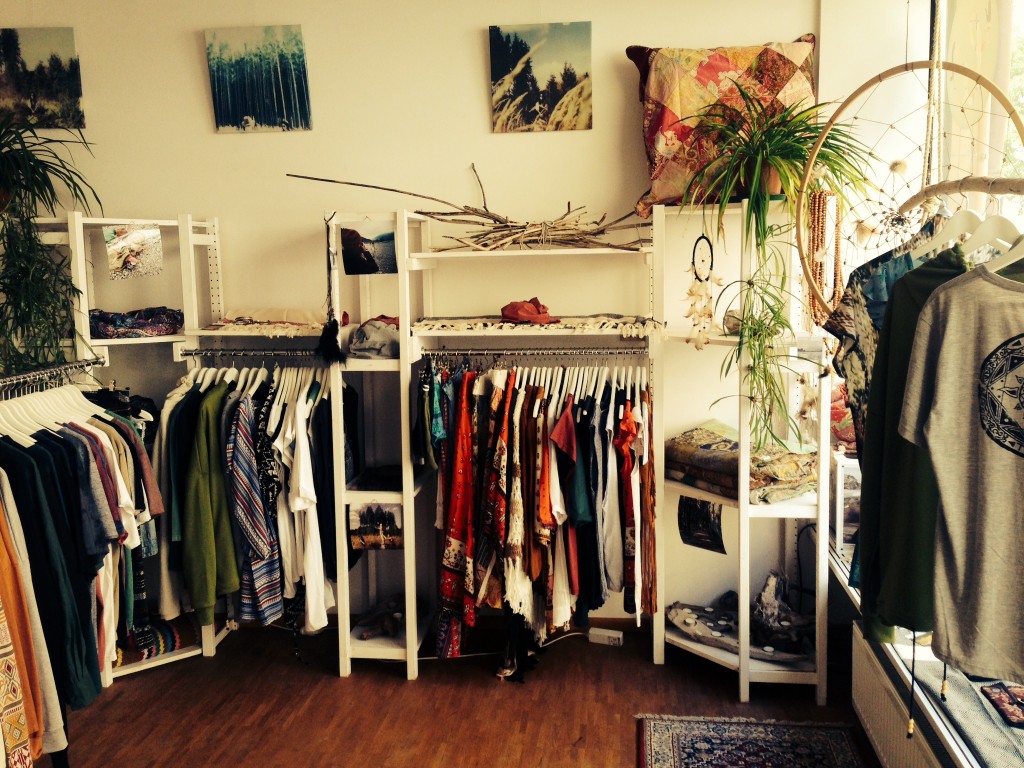 But as the beauty of life and irony of fate sometimes have it, it was this time of despair that she got help and support from all corners of her life, of which she had never even thought of.
And with this support, love and a forest of helping hands, she got up from the ground again, brushed off the dust, took on another loan and started all over again.
In Bali, where she had repeatedly traveled to during her previous holidays and met an Austrian manufacturer she felt a connection with. After being bitten not once but twice already, it would have been easy to be thrice as shy, but she knew she had to let go and trust, if she really wanted to give Woodybunch another chance. Pulling out millions of rupiah from the ATM day after day, she thought very long and hard, but then sitting opposite the girls hired for the sewing of the Woodybunch patchwork blankets, bags, skirts and cushions, she knew it was now or never.
And she plunged.
With a new website, shop and beautiful little store in Munich's student district she has earned tremendous feedback already. And some new friends, who will probably stay for a lifetime, after sticking with her through this. For which she will always be thankful for, as you can see in her eyes when she talks about them.
In her Gypsy Store, she is full of smiles though, greeting shoppers with tea, coffee and such a comfy atmosphere, that you'd like to grab one of the huge floor cushions for sale and just spend you days lounging around there, dreaming of mystic woods and gypsy adventures. The whole concept of the store even convinced Byron Bay based cult label Spell Designs to accept her as the only stockist for Spell and The Gypsy Collective in Germany and Austria.
And while there seems to be more in stock for the fairer sex at first glance, the men's collection with their clean cuts and intricate details is quite popular as well. So next time you're in Munich, head out to the Max-Vorstadt on the brink of Schwabing, have a tea with her and treat yourself to some gypsy spirit!
Mi – Fr: 12-19h
Heßstr. 47 – 80798 München
info@woodybunch.com // +49 (0) 89 51668677