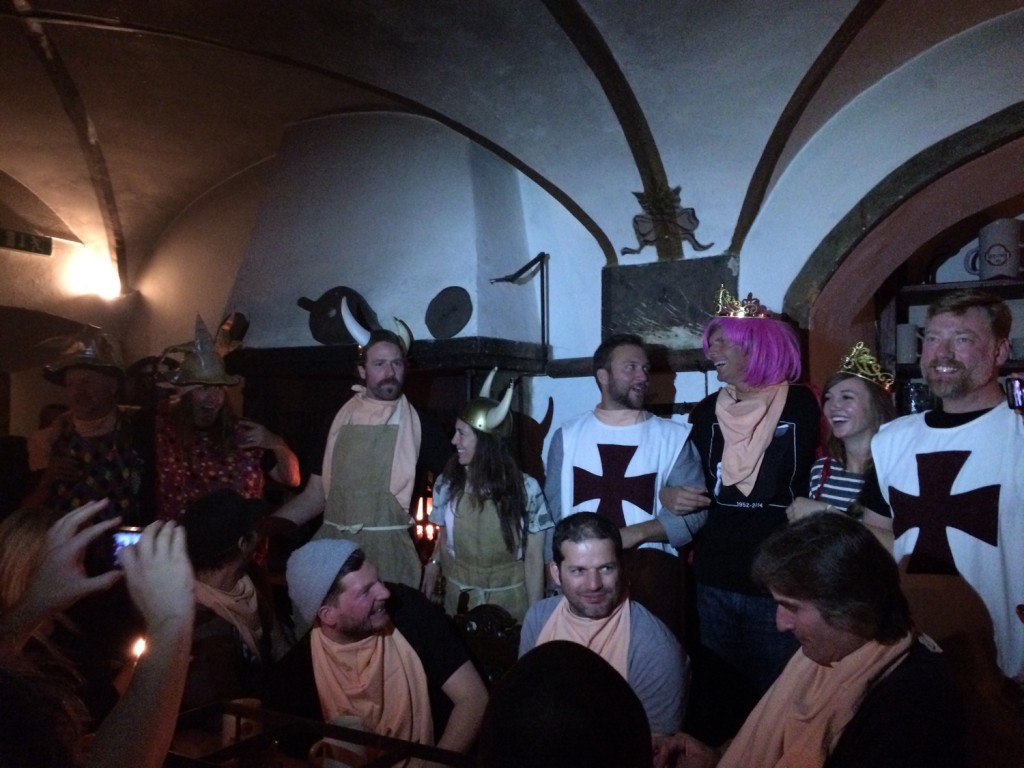 I'm not gonna lie, I love my job. Every profession has its up- and downsides, but for me, personally, the upsides of working in snowboard media can (probably) never be outplayed. Even if three deadlines collide with powder and a yoga workshop on the other end of the continent (almost).
So when I was invited to attend the Mervin MFG After Sales Meeting in Innsbruck I didn't even think for a second but started packing various bags for a day of pow riding with Travis Rice, Eric Jackson, Nicolas Müller & Kaitlyn Farrington, two nights of Austrian shenanigans & knights dinner with Mervin legends such as Pete Saari & Jesse Burtner, followed by a core power yoga workshop with Meghan Currie in Cologne straight after…
5 days packed full of everything I love! And a train ride spanning two countries…
Shaking hands with Mervin co-founder Pete Saari (right – CEO Ryan Hollis on the left) – it's always amazing when big bosses stay totally down to earth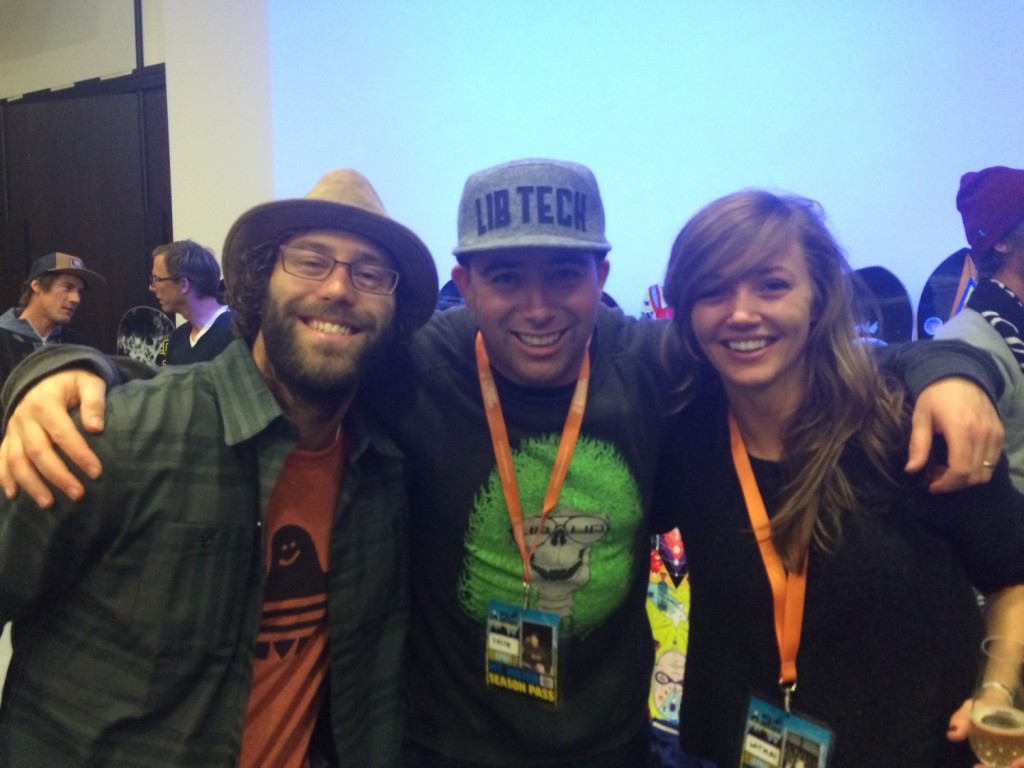 Mervin is known for "brain washing" and their family vibes definitely totally got me…. Movie legend Eric Jackson, team wizard Jesse Burtner & Olympic half pipe gold medalist Kaitlyn Farrington couldn't be more down to earth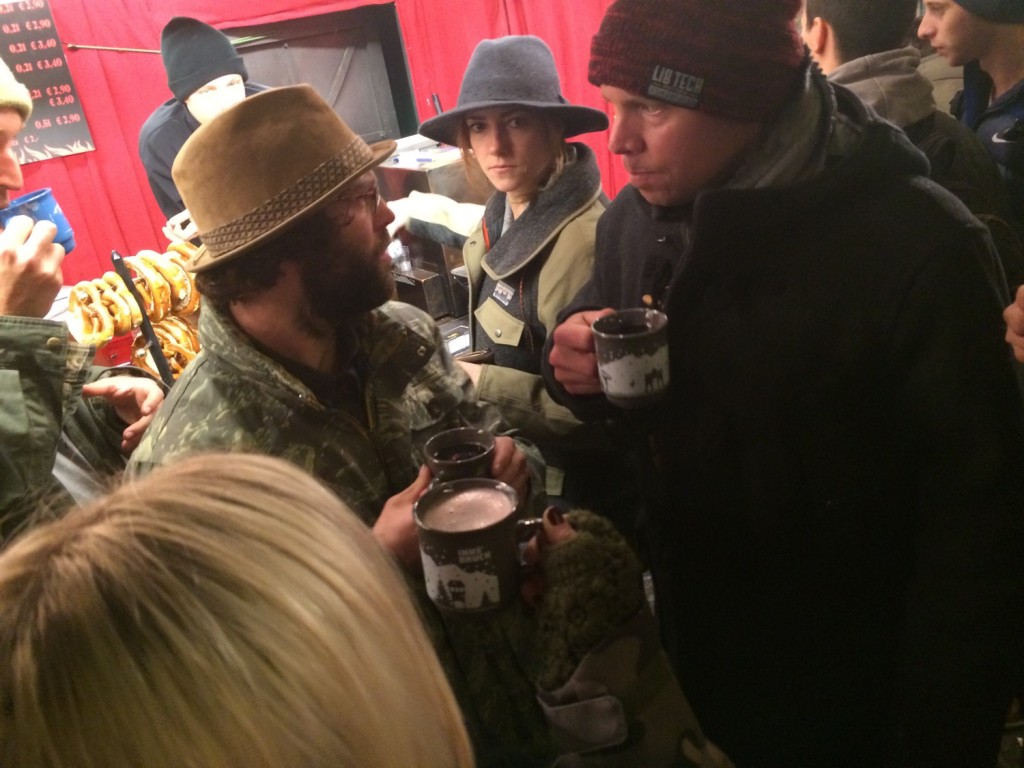 When you cross an Austrian christmas market with a bunch of booze-loving snowboards, there's no way you can pass without stopping for the infamous Glühwein…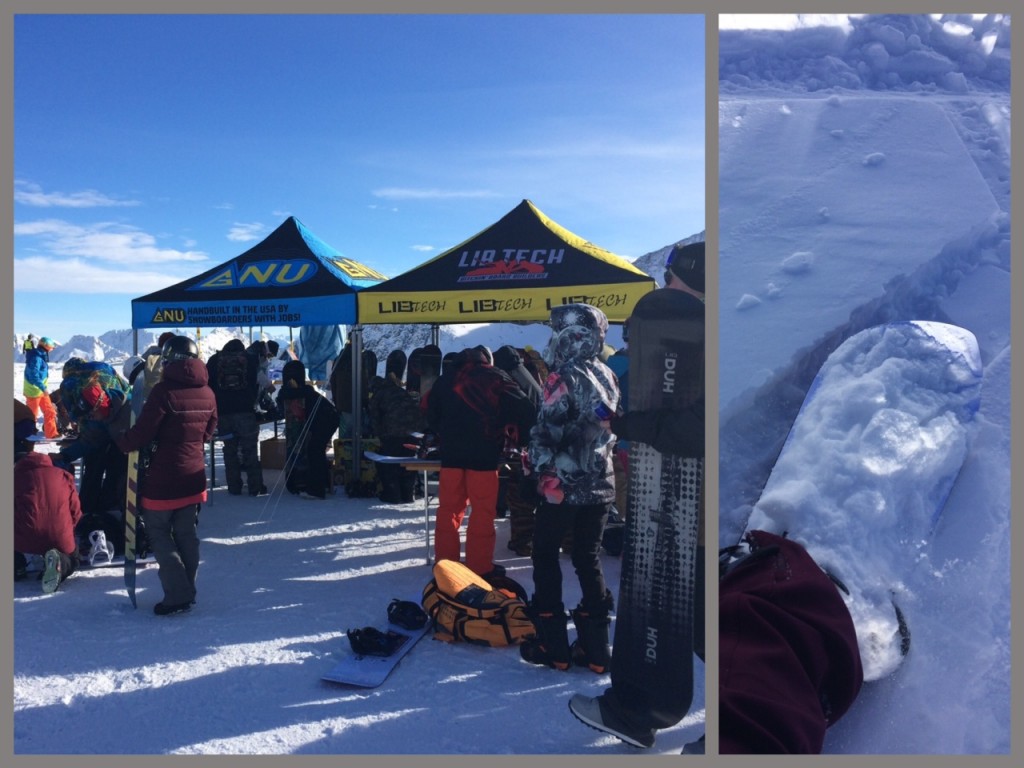 Blue bird and some fresh pow just in time for the test event on the Stubai Glacier. Although those brand new Lib Tech & Gnu shred machines did get a bit of a battering…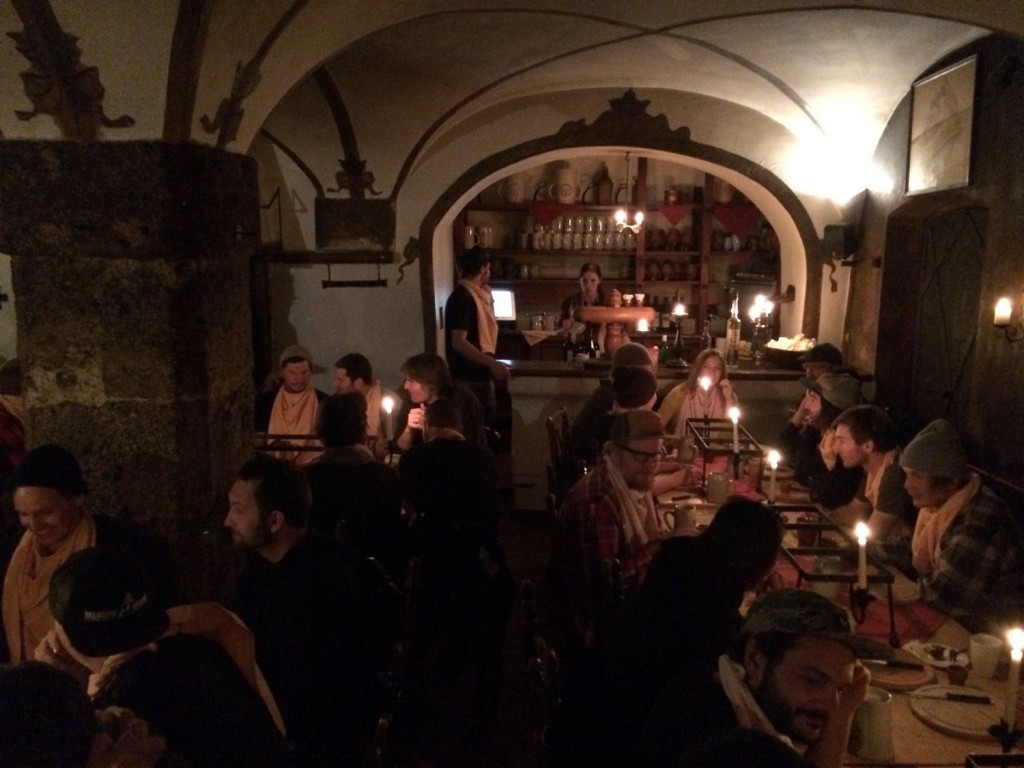 Shredding pow on the Stubai glacier was followed by a traditional "knights dinner" in the Ritter Kuchl in Hall, where you eat loads of meat with little cutlery (knives only) and some ancient rules. Proper fuel for a weekend full of handstands and arm balances ahead…
2 hours in the car, 5 hours on the train and a super hectic subway ride later, I found myself in the other world that I love: upside down on a yoga mat, next to my best friend, listening to the wise words of one of my favourite teachers out there: the lovely Meghan Currie.
Make a wish & and it might come true!