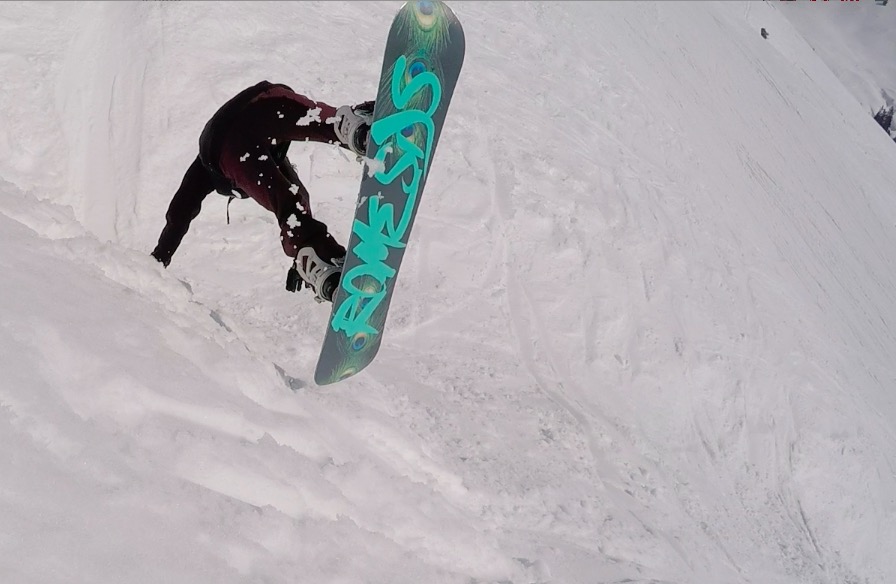 Being invited on snowboard trips is always great fun, although things can sometimes get a little stressed when there's a million things on your list that you need (or want to) get done on said adventure.
So when Rome SDS invited me and my fellow editor to join them for a weekend of pure fun hanging out with the crew and riding a slushy park, we were all in with flags flying high.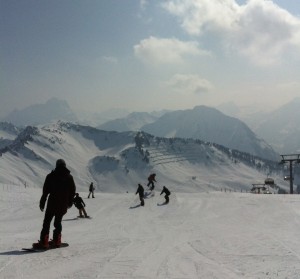 Next to their Munich based Euro team and a couple more journalists, they also had some of their US media team as well as their best-selling reps from over the pond there. I had almost forgotten how much fun this time of year can be on the mountain and could not refrain myself from cheering with joy run after run.
And how much it can want you to push yourself and learn new tricks. Something that I'm normally not really well-known for on a snowboard, but since I had already embarked on a "Journey to Handstand" instagram challenge to learn how to get upside down, I figured it can't help to try in different disciplines.

And so when I told the guys I had always wanted to learn a handplant, they were brimming with excitement to show it to me. And somehow, they succeeded! At least in parts… Of course there was never a camera around when I stomped the landing but as we all know, that's how it goes and keeps the beauty alive of trying over and over, again and again.
The weekend finished off with an epic sled down from Gigi's uncle's hut and will leave more good memories (and sore muscles) than I can anticipate right now. Especially thanks to this little clips from my friends at EpicTV, who even joined my little Apres Ski Yoga Session…