Nach einem tollen Wochenende mit vielen begeisterten Mädels, die auf dem Olympiasee SUP Yoga ausprobiert haben, wird es bald eine regelmäßige SUP Yoga Stunde im Raum München geben!
Wann, wo & wie genau wird gerade noch ausgetüftelt und dann natürlich hier veröffentlicht, wer Interesse hat kann sich aber sehr gerne jetzt schon unter annakathalina@gmail.com melden und bekommt alle Infos dann direkt zugeschickt.
Wer lieber mit festem Boden unter den Füßen üben mag, kann gerne weiter in meine beiden Stunden am Dienstag kommen, oder ab dieser Woche neu um 20:00 Uhr ins Schwabinger Yogaloft.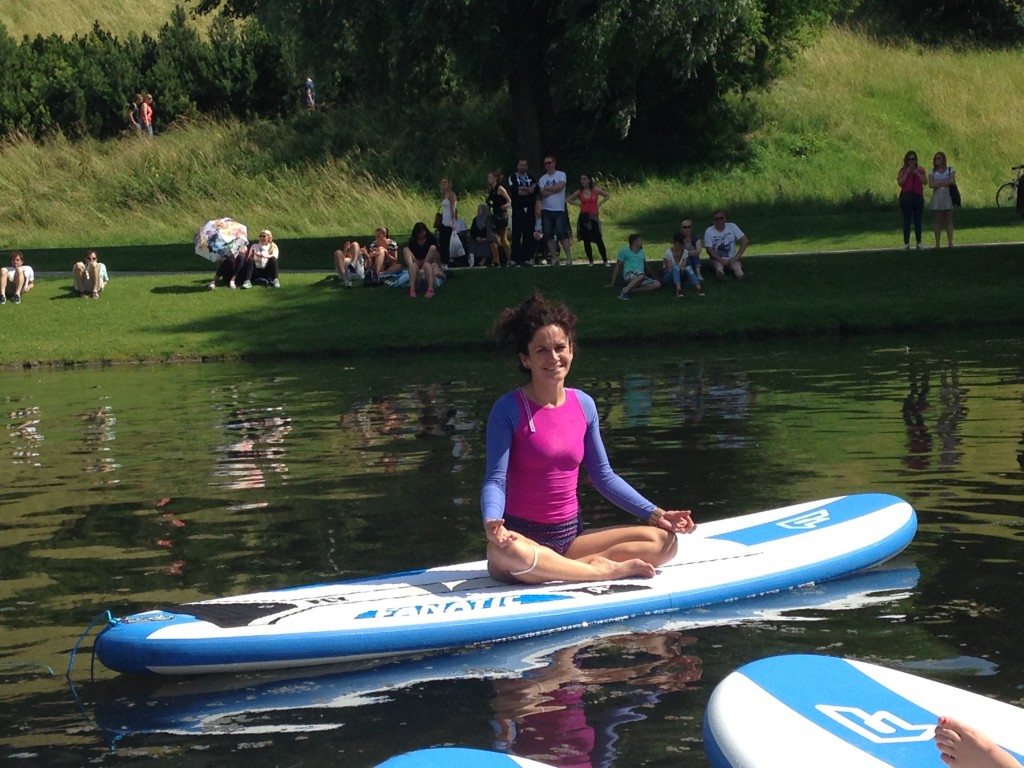 After an amazing weekend with a bunch of stoked girls trying out SUP Yoga, there are going to be regular classes in and around Munich coming up soon! Stay tuned for deets on times & locations following soon, or email me at annakathalina@gmail.com to get all info straight to your inbox once it's all figured out.
Everyone who prefers solid ground to practice are welcome to join my regular vinyasa classes on Tuesday or the Monday class at the Schwabinger Yogaloft, which has been bumped up to start at 8pm now.