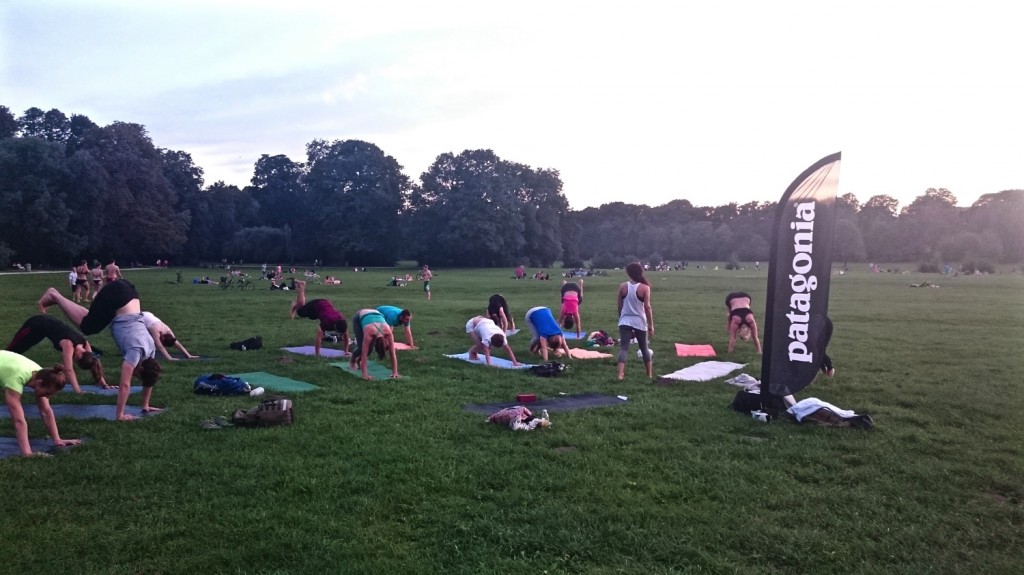 Ich liebe Yoga unter freiem Himmel und in der Natur – so lange es das Wetter mit spielt… Bei der ersten Session des "Frischluft Yogas" mit Patagonia zeigte sich das noch von seiner besten Seite. Strahlender Sonnenschein ging in einen leuchtenden Sonnenuntergang über und wurde pünktlich zur Endentspannung von einem kugelrunden Vollmond abgelöst.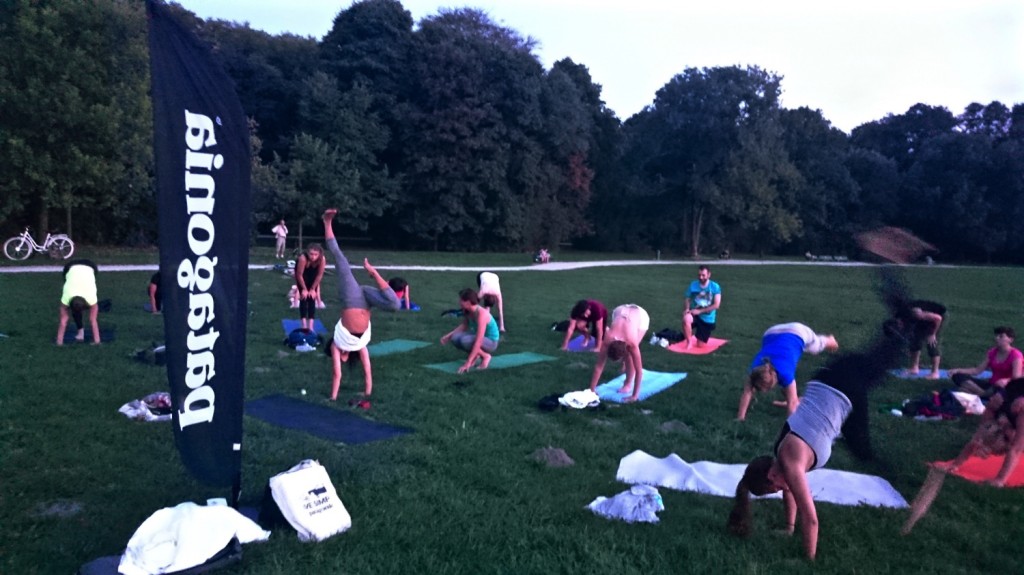 In der Woche drauf war dagegen graustes Herbstwetter angesagt, mit fast fröstelnden Temperaturen und vor allem jeder Menge Nass von allen Seiten. Und so fand die zweite Stunde letzten Donnerstag wieder im Patagonia Ladengeschäft auf der Leopoldstrasse statt und stellte direkt das Thema: Akzeptanz. Nicht nur für die Schüler, auch für mich als Lehrer ein wichtiger Punkt: die Situation so anzunehmen, wie sie sich präsentiert. Ganz besonders wenn mit Petrus höhere Mächte im Spiel sind, an denen man eh nicht rütteln kann. Mit dem Ausfall der Musikanlage und ein paar nicht-deutschsprachigen Schülern kam für mich als zusätzliche Herausforderung noch dazu, ohne Musik und auf englisch zu unterrichten – und eine meiner bisher schönsten Stunden dabei heraus.
Denn wenn man sich auf das einlässt, was ist, und seine Energie dafür verwendet, im Flow zu bleiben und den Fluss zu spüren, anstatt sich dagegen zu wehren, kann etwas fast Magisches entstehen…
The only constant in life is change.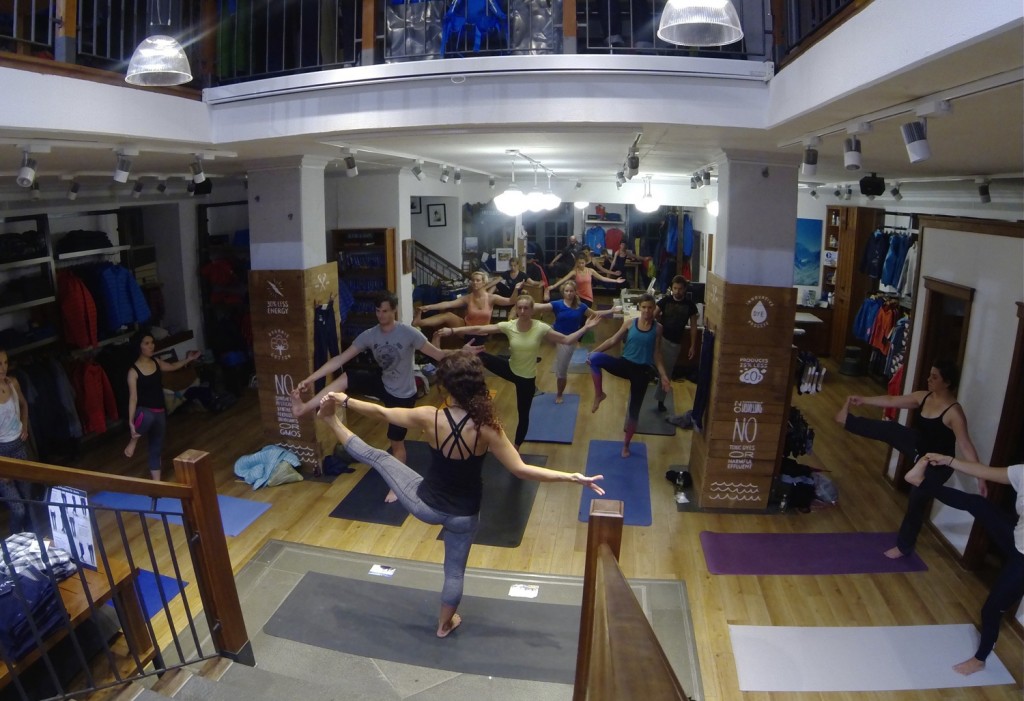 I love yoga in nature, under the open sky – as long as weather conditions allow… Which was totally case for the first installment of the Patagonia Outdoor Yoga classes in Munich. Blazing sunshine turned into a burning sunset and just in time for final relaxation the full moon appeared on the night sky.
A week later this had turned into full-on autumn, cold and humid and grey. And so the second session last Thursday returned back to Patagonia's shop on the Leopoldstrasse in Schwabing, offering up the perfect theme for the day: acceptance. Not just for my students, but also myself as a teacher. Accepting a situation as it is, especially if there are higher powers involved that you can't argue with anyway. Technical difficulties with the music and non-german speaking students made the challenge perfect for me: teaching in english, without a soundtrack. The class turned out to be one of my favourites of all times…
Because if you work with what you have in front of you, using your energy to feel and follow the flow instead of fighting against it, it can almost become magical…