March 3rd & 10th 2016
8 pm – ca. 9.30 pm
Once again Patagonia is inviting all those curious and interested to a free yoga class in their shop in Munich! This time with a focus on internal spring cleaning for some fresh energy.
Participation is FREE as usual – all you have to do is register per email via store.munich@patagonia.com and be at the Leopoldstr. 47 in Munich with your yoga mat from 7.30 pm!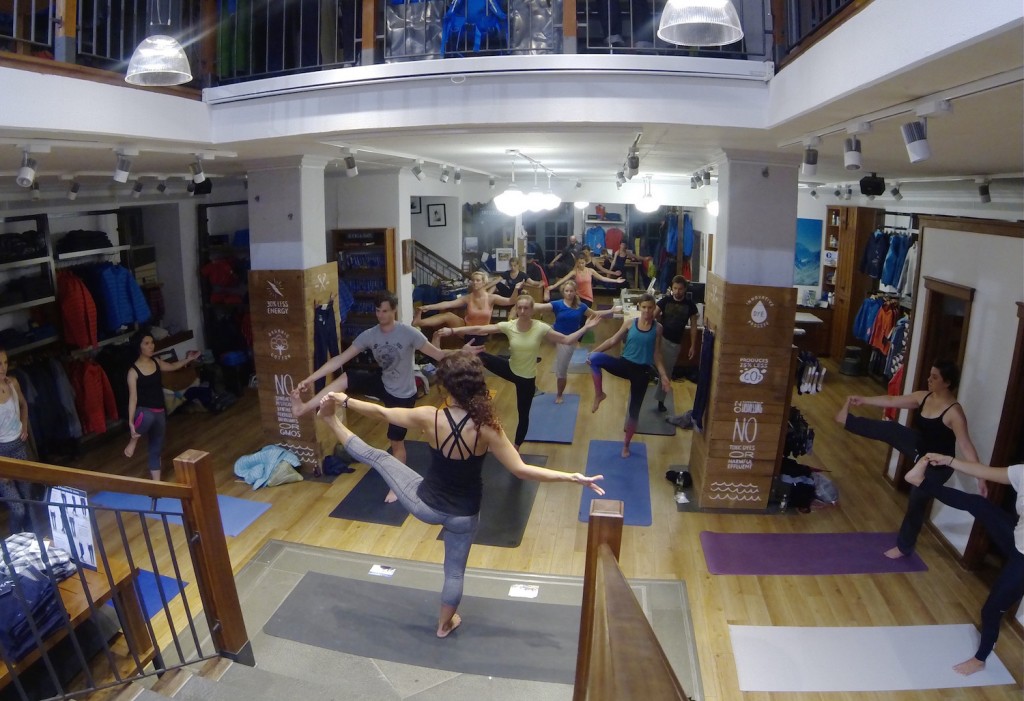 3. & 10. März 2016
20 Uhr – ca. 21.30 Uhr
Zum wiederholten Male lädt Patagonia alle Neugierigen und Interessierten zu einer kostenfreien Yogastunde in ihrem Shop auf der Münchner Leopoldstraße ein! Dieses Mal liegt der Fokus auf einem kleinen innerlichen Frühjahrsputz, um mit neuer Energie in den Frühling zu starten.
Die Teilnahme ist wie immer kostenfrei – einfach per Email über store.munich@patagonia.com anmelden und ab 19.30 Uhr mit eigener Yogamatte in der Leopoldstr. 47 in München erscheinen!