Hannah Teter is not only a gold-medal-winning snowboarder and super fun to hang out with, as I found out when GoPro sent me to their Athletes Camp in Laax last year (which in itself would score her an interview with me any time). In this piece for the first winter issue of German girls' boardsports magazine Golden Ride, she told me all about her charity projects that has helped children around the world as much as her self. Click here for the german version of the interview and read on for the english below.
All photos: Gabe L'Heureux / Burton
With Olympic Gold and Silver medals as well as numerous other prestigious wins in your bag, you haven't only been competing for quite a while but also quite successfully. What do you love and enjoy most about competing?
I've always loved the thrill of competing, ever since I was very young. I grew up with four older brothers and two of them were professional riders when I was young, so I always watched them. They had so much fun competing themselves, learning new tricks, and the way they grabbed their boards and their style distinguished them from everybody else. I picked that up when I was young and did well right off the back because I always wanted to ride like a guy and just to go as big as possible, I always had that influence in my riding, so it was always just a thrill for me and pushing the limits was just fun. It wasn't like a job or anything, I just always enjoyed having fun with my friends and family while competing.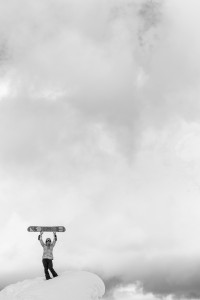 So competing was part of your snowboarding right from the start?
Kinda. I started snowboarding when I was 9 and started competing at when I was 11. So yeah, I really liked it from the beginning, I loved winning and the prize bag that came with a candy bar and a t-shirt, I was like "yeahhhhh I get to win free stuff, this is awesome!". And then I won my first money prize, 750 bucks, when I was 15 and went straight to the mall, hahaha, spent it all shopping. And I thought: "this could work out!"
And the Olympic Gold was probably your biggest win so far?
Yes it was, I mean was peaking right before going into these Olympics – riding more than ever, riding all summer, and just training training training because I wanted to go to the Olympics to win, that was my goal and I was hurt when I got there with a knee injury that they couldn't tell me what it was so I didn't practice the whole time but sat in the pool and just visualized my run and success to see it perfect: standing on the podium. I just visualized that and it was just so easy when it happened, it was crazy. That's when I learned the power of visualization and seeing what you want to achieve.
That sounds really powerful.
It was! It was a big experience for a 18 year old. I was like "wow, your mind is really impactful" on everything in your daily life.
18 is pretty young – how has the whole experience changed your life?
It was crazy for a year or two, just all the media attention you get from being at the Olympics, all the new sponsors, everyone wants to pay you so much more when you're an Olympic medalist. It was amazing! I was like: "This is what you get? I gotta keep doing this!" haha
So I stuck with competing but I lost the fun factor for a while so I started my charity Hannah's Gold and donated all my contest winnings for three years just to have another priority besides just competing, I needed another dimension to it.
How did you get the idea to found a chartiy?
I grew up with a sponsored child in my family, we had a third world kid that we sponsored since I was young and I always thought it was so cool that I was changing somebody's life so that kinda influenced me to start my own charity and do something way bigger.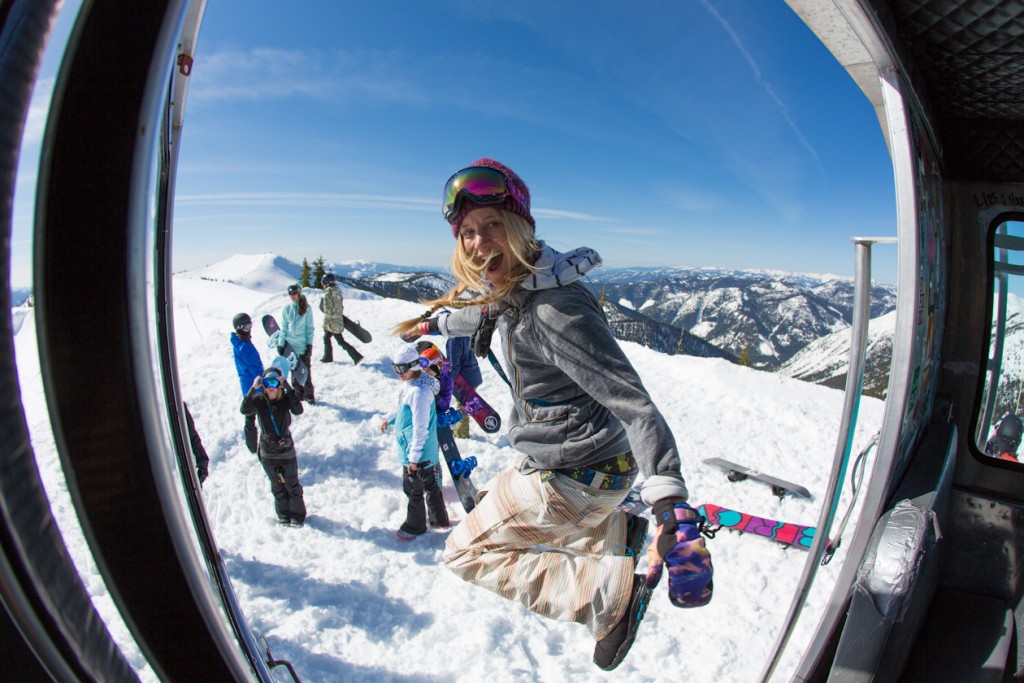 Some athletes even fall into a bit of a depression after a big hype like the Olympics. Did your charity play into that as well?
Well, I founded it right after I won and never completely lost the flame, I just lost the thrill of competing for a while because it was just so much, when you go to the Olympics there are so many competitions that you have to do that it will burn you out. So the charity aspect was like "Hey if you compete again, you can feed thousands of children" and that re-kindled my fire. I was like "I can save peoples lives with competing? Okay I'm back in!"
Is social activism in general an important part in your life?
You mean in the sense of charity? Yeah, I have Hannah's Gold and Sweet Cheeks because I wanted to come up with another charity that people could relate to more, especially girls. "Panties with a purpose" was the whole thing, you wear these panties and you know you're feeding a child for a month when you buy them so that was another cool thing we started. I really like doing that stuff, it just makes life seem so much more worthwhile.
What other stuff are you into when you're not snowboarding?
I love mountainbiking and surfing, paddle boarding, yoga, working out… I work out a lot in the gym and I'm just generally really active, I just love it and always have been very active, exercise all day with all sports and outside all the time and that's my favourite. Summer is my favourite. Besides winter! That is always my favourite, obviously. Haha.
So you are a very outdoorsy person?
Very. I grew up on a farm! I was just always used to being outside, getting the eggs from the chicken coup, helping my mum in the garden, I was raised outside.
Where do you live now?
In Tahoe.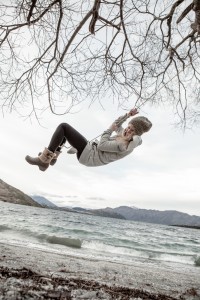 Oh how nice! So do you hang out and do yoga with Jamie Anderson a lot?
A little bit. I'm getting back into yoga so I haven't been doing it that much but she definitely inspires me to get more into it because of the strength and just how amazing she's snowboarding right now. It just shows that yeah, yoga actually does make a difference.
Do you remember how you got into yoga in the first place?
I used to love going to Hawaii and they have the best classes there so when I went on vacation I'd do you every day and that's kinda how I got into it I think. When I was 15 I really started to get into it.
Would you say that it's a regular part of your life, doing yoga?
Not really, I stretch every day but I don't do yoga every day. I have to go to a class to really get into it because I love that group-flow that you can feel and it motivates you to try harder and actually stick to an hour and a half of class instead of like, 10 minutes, haha. That really helps me.
Do you use it for snowboard preparation in winter?
Hm yeah, I think it makes you better at everything because it adds that inner strength that working out in a gym doesn't get. It's something about that inner chi-power.
Do you have a favourite pose? Or something you want to learn?
Hm…. I really want to learn handstands and hold them. Because I can get up for like one second and them I'm back down but if I could get up and hold it, that would feel really cool.
Despite sports and success, a lot of girls still struggle with their own body image – especially if they are really sporty, like not liking big thighs. Can you relate to that?
Definitely, my legs are huge! But that's just part if it, as long as you're strong and you feel healthy, that's top priority. But if you want to slim down a bit it's is easy actually. I always do juice cleanses because your body does slim down when it's clean and can process everything you put into it a lot easier. I think it's important to have that strength but if you want to be slimmer, doing cleanses is the way to go.
Or is it maybe also about changing your perception?
Yeah right but it's really hard, all the models and all ad campaigns and everything out there shows skinny pretty girls instead of athletic, muscular bodies so it is changing that perception on how you see beauty. If you think beauty is a skinny blonde girl, you're always gonna see it like that but if you think beauty is healthy, strength, inner core and that's how you see it, then that will appear most beautiful to you. So it is kinda how you see it.
Do you have a trick what you do when you have one of these days when you just don't like anything about yourself?
I roll up. Hahaha. I really enjoy walking in the woods, centering and earthing, you know bare feet on the ground, connecting back to the earth. Because that's where we all come from, we all come from the earth so if you're not connected, you won't feel connected, so yeah, walking in the woods is one of the best centering things that I found.